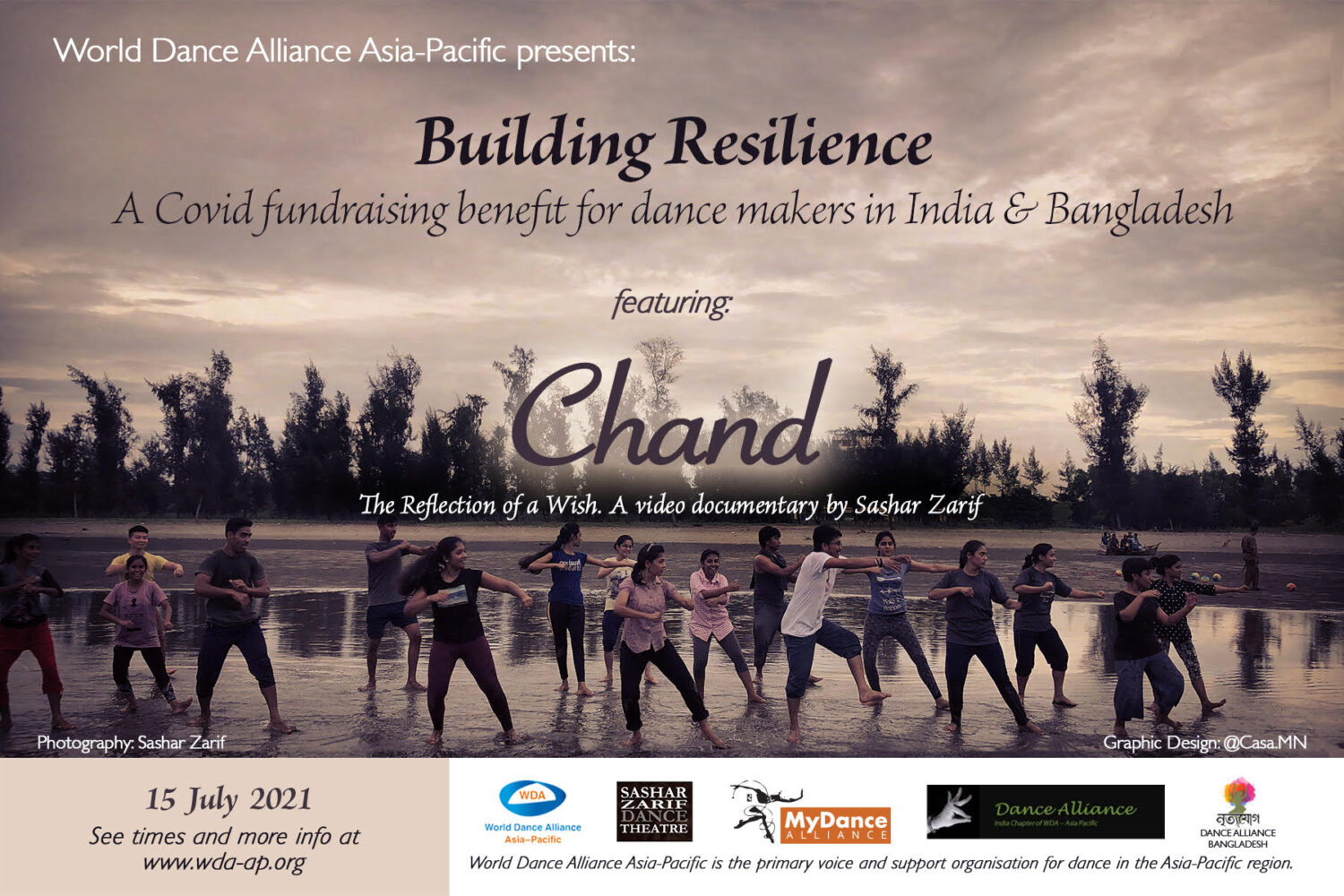 Donations for this fundraiser are now closed.
---
We invite you to contribute to a World Dance Alliance Asia-Pacific online video fundraising benefit to raise money for emerging dancers and choreographers in India and Bangladesh.
The following benefit video runs for 1 hour, and features:
Chand: The Reflection of a Wish, a video documentary reflecting on the process of the WDAAP Choreolab at Ocean Dance Festival in November 2019 in Cox's Bazar, Bangladesh, mentored by Toronto-based artist Sashar Zarif.
A tapestry of short experimental videos made with by the participants of the Choreolab during their post-Choreolab virtual sessions with Sashar Zarif.
About the Benefit
In these challenging times, dancers and choreographers in Bangladesh and India have undergone a particularly harsh struggle. Not only have they coped with loss of livelihood, but also with the huge anxiety and suffering that accompanied the recent wave of Covid illness and death across the subcontinent.
This fundraising benefit intends to bring attention to the situation of these dance artists, and to harness our network of dance lovers across the world to support their continued ability to survive and thrive in dance.
In preparation for this benefit, Sashar Zarif has worked with young people from the 2019 Choreolab in Bangladesh to create videos to share their current perspective, hopes and dreams for the future. Having a dance project to work on together has kept their spirits up and given them something to look forward to. With the proceeds of this benefit, we hope to support many more of their dance projects in future.
Our fundraising target is USD $10,000! Every little bit helps, so please give and share this event with others.
About the Proceeds from the Benefit
Funds collected from the benefit will be distributed to emerging choreographers from India and Bangladesh, to be used as micro grants to support local dance projects.
All donations will be collected by MyDance Alliance, the Malaysian country chapter of World Dance Alliance Asia-Pacific, and held in trust for the organisation. The Executive Committee of WDAAP will coordinate the mechanism and timeline for disbursing the funds, as well monitoring the project outcomes.
About World Dance Alliance Asia-Pacific
World Dance Alliance Asia-Pacific (WDAAP) is an independent, non-profit, non-political organisation that serves as a primary voice for dance and dancers throughout the Asia-Pacific region, and encourages the exchange of ideas and the awareness of dance in all its forms. The WDAAP country chapters are our main network, providing information and coordinating the dance activities within their country boundaries.
For this benefit, WDAAP is working closely with WDA-India and with the Bangladesh country chapter Nrityajog.
Learn more about us on this website http://www.wda-ap.org/ and catch up with our latest news on our Facebook page: https://www.facebook.com/WorldDanceAlliance
If you're interested to join WDAAP as a member, check out our info here: http://www.wda-ap.org/membership/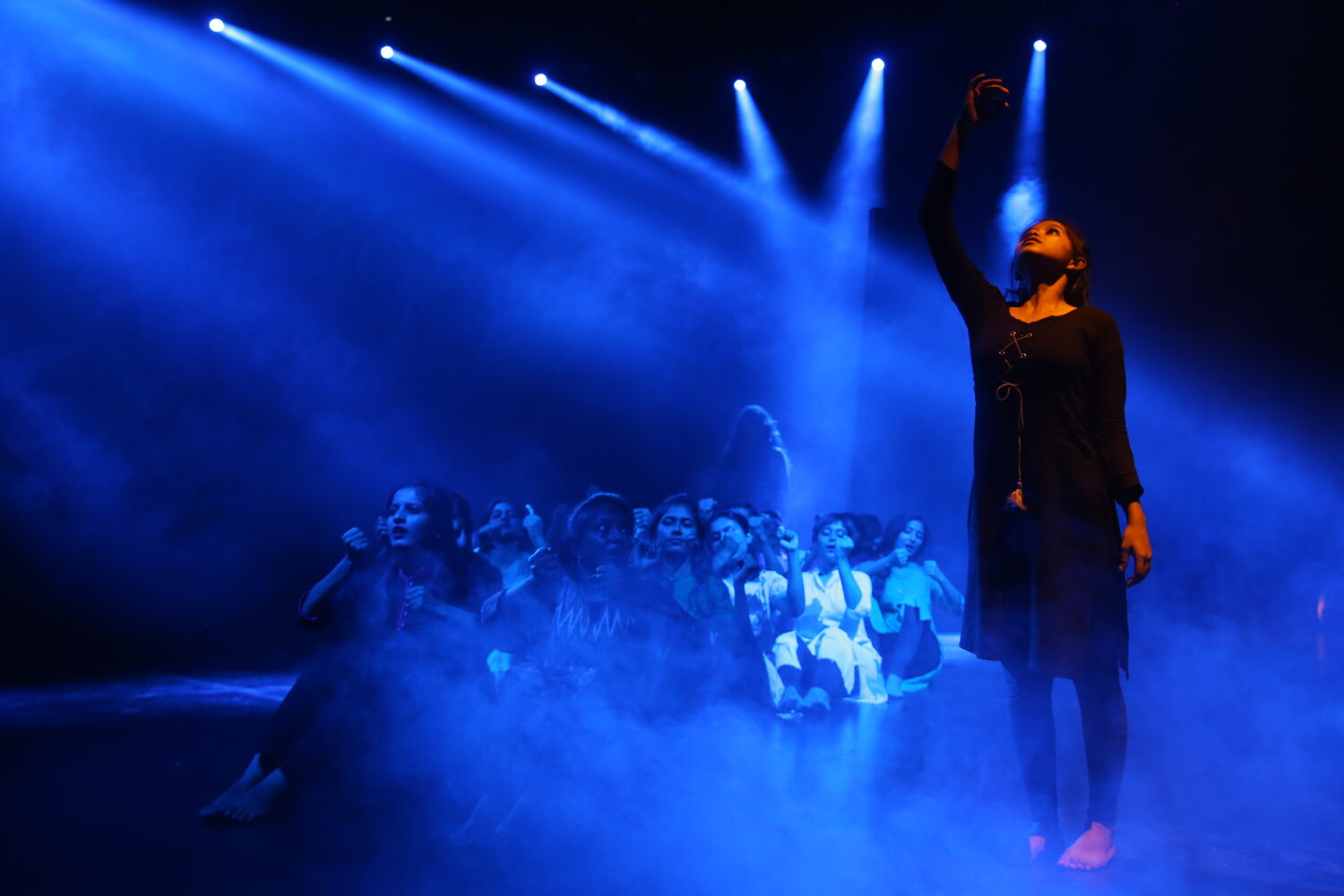 About the Choreolab at Ocean Dance Festival 2019
The first Ocean Dance Festival was held from 22 to 25 November 2019 in the seaside town of Cox's Bazar in Bangladesh, organised by Nrityajog, the Bangladesh chapter of World Dance Alliance. The even featured a scholarly conference, showcase performances, workshops, and more opportunities to meet, network and share experiences and connections.
As a lead-up to the event, dance artist Sashar Zarif mentored a 15-day Choreolab from 7 to 21 November, with emerging choreographers and dancers from Bangladesh, India and other WDAAP nations. The participants formed a tight-knit community as they learned and laughed together during this intense experience. For the opening day of the Ocean Dance Festival, they performed a short work choreographed by Sashar Zarif with the participating artists entitled Chaand: The Reflection of a Wish.
About Sashar Zarif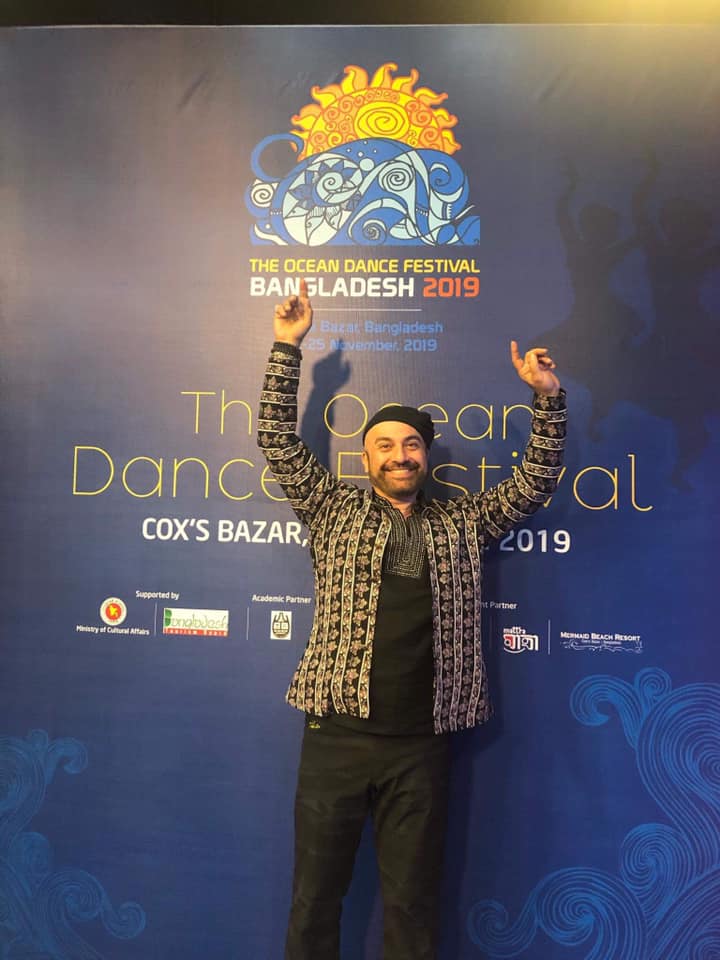 Sashar Zarif is an internationally renowned performing artist, educator, and researcher. For the last three decades Zarif has toured across forty countries; and has spent his professional life promoting cultural dialogue through intensive fieldwork, residencies, performances, and creative collaborations. His award-winning, multi-disciplinary dance projects are steeped in the artistry and history of traditional, ritualistic, and contemporary dance and music of the Central Asian, Middle Eastern, and North African regions. Zarif is committed to developing his own practice, grounded in a deep, mystical connection to dance. His creative approach Living Stories / Moving Memories explores the physical, mental and emotional aspects of memory. Zarif is an external research associate at York University's Centre for Asian Studies. More info: http://www.sashardance.com

Benefit Credits & Acknowledgments
Organizers: WDAAP
Artistic and production director Sashar Zarif
Media Design: Nancy Baltazar and Manuel Garcia
Donation Collection Administration: MyDance Alliance, the Malaysian country chapter of World Dance Alliance Asia-Pacific
FEATURED ARTISTS:
CHAND FAMILY
(Choreolab Participants / Chaand Performers)
Arunima Dutta (India)
Brishti Bepari (Bangladesh)
Durga Madher (India)
Farhad Ahmed Shamim (Bangladesh)
Hasan Ishtiaque Imran (Bangladesh)
Jhuma Das (India)
Kanika Baidya (Bangladesh)
Maria Farih Upama (Bangladesh)
Pritha De (India)
Sandhya Karmakar (India)
Shovan Das (Bangladesh)
Sneha Anandan (India)
Srabasti Ghosh (India)
Srimayee Chatterjee (India)
Sukanya Das (India)
Sumedha Bhattacharya (India)
Tanushree Chatterjee (India)
Wei Ming Pak (Hong-Kong)
Yasin Arafat (Bangladesh)
CHOREOLAB ORGANIZERS: World Dance Alliance Asia-Pacific & Ocean Dance Festival, Bangladesh
SPECIAL THANKS TO
World Dance Alliance Asia-Pacific
Ocean Dance Festival
Nancy Baltazar, Manuel Garcia and Marwan Bahrar
The 19 generous souls of the Chaand family
The people, land, ocean, sun and air of Inani Beach, Cox's Bazar, Bangladesh
&
The lands we have been living on and the spirits of all who have been contributing to our journey in life.

a Sacred-Body Production
Sashar Zarif Dance Theatre © 2021