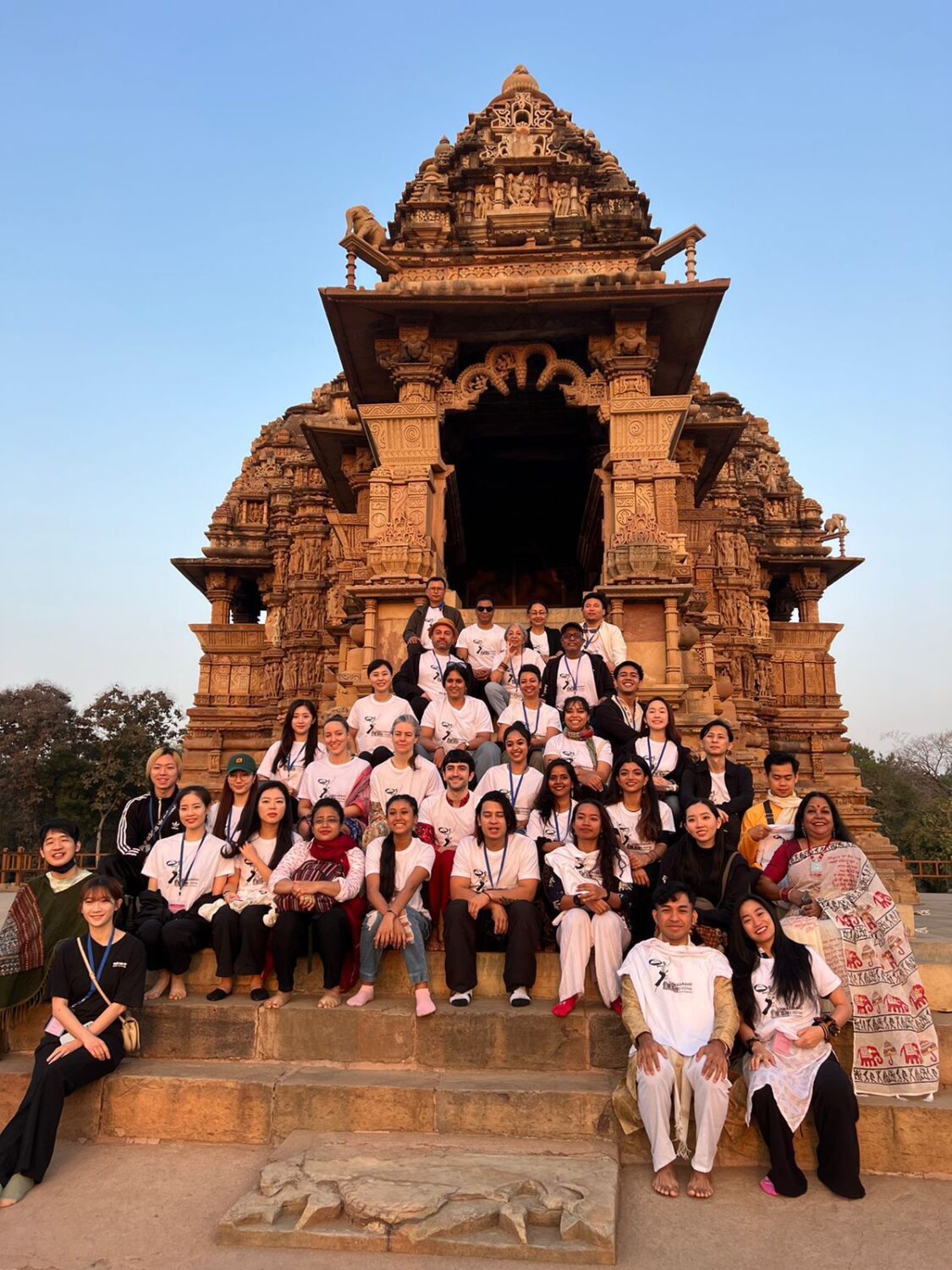 The biannual magazine of World Dance Alliance Asia-Pacific contains reports from our executive committee, our network chairs and our organisational chapters.
Some highlights in this edition:
The upcoming Ocean Dance Festival in Bangladesh, which will also host this year's WDAAP Annual General Meeting

Reports from WDAAP's first participation at the famed Khajuraho Dance Festival in 2023
The proposed calendar for the next 8 months from the Support & Development Network
…as well as beautiful and inspiring images of dance from across the Asia-Pacific.
Download the magazine in PDF format [5.31MB].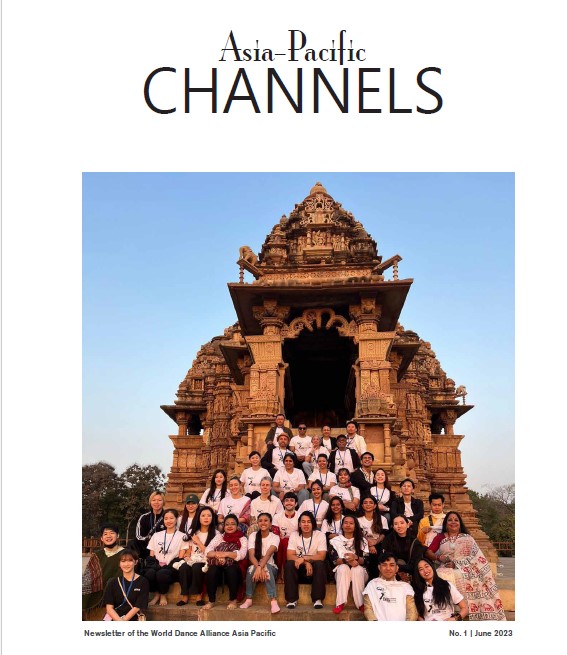 Cover image of this edition and above: The WDA contingent at daybreak at the UNESCO World Heritage Site Khajuraho temples, during the Khajuraho Dance Festival 2023, India. Photo: Dance Alliance India
Back issues of Channels can be downloaded from here. The archive of Channels dating back to 1996 is available from the Ausdance website.