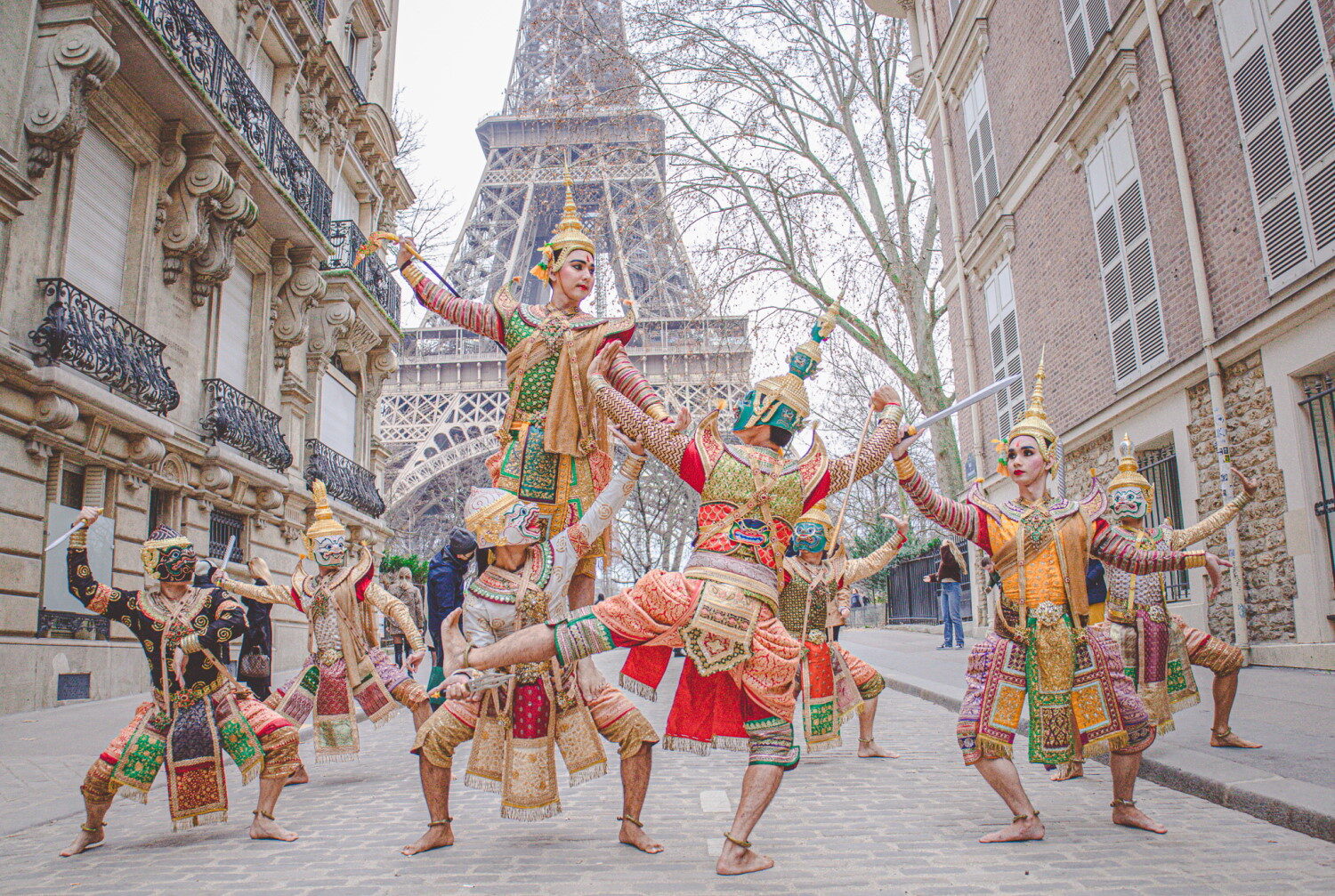 The biannual magazine of World Dance Alliance Asia-Pacific contains reports from our executive committee, our network chairs and our country chapters, as well as reports from the recent World Dance Alliance Executive Meeting and WDA Asia-Pacific Annual General Meeting.
Some highlights in this edition:
A feature from the Korea chapter, including this year's International Dance Day message by Korean dancer Kang Sue-Jin;

An announcement of the new website for JEDS, the Journal of Emerging Dance Scholarship;
A report from the World Alliance for Arts Education on recent activities celebrating International Arts Education Week;
…as well as beautiful and inspiring images of dance from across the Asia-Pacific region.
Cover image for this edition, and image above: Dancers from Pichet Klunchun Dance Company outdoors in Paris in December 2021, after the performance of classical Khon masked dance piece "The Combat of Rama and Todsakan," at Musée du quai Branly – Jacques Chirac. Photo: Korn Takang
Back issues of Channels can be downloaded from here. The archive of Channels dating back to 1996 is available from the Ausdance website.