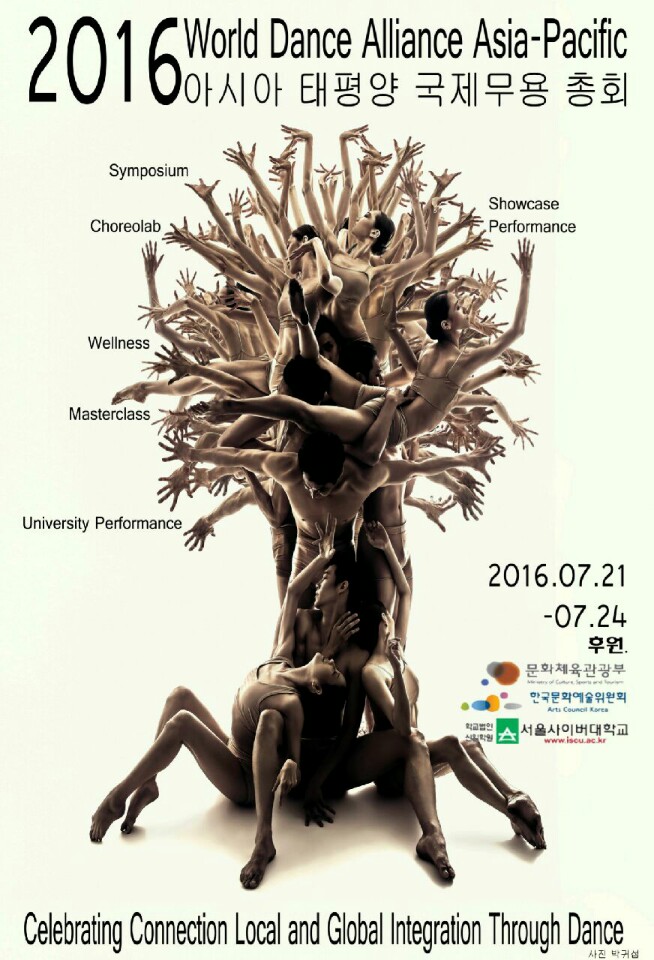 Information for dance practitioners, enthusiasts and fans from around the world, as well as WDAAP members, who are looking forward to World Dance Alliance Asia-Pacific's next exciting annual event, in Seoul, South Korea, hosted by WDA-Korea:
1. A draft schedule of the event is now available! Download PDF here (28KB). This does not yet contain details of who is presenting where. It just contains the general outline of events — so you can start booking your flights to Korea! Check back at this website for an updated schedule with more details soon.
2. The conference site is in Sung Shin University, in the north of Seoul (30 mins from city centre). English Website: http://www.sungshin.ac.kr/website4eng/html/main/
3. The hotel nearby is Holiday Inn Seoul which will have a conference rate of US$100 with 3 beds (one roll-away bed); three people can share a room. With the conference rate, breakfast is not provided.
4. If anyone wants to book a hotel in the centre of Seoul, it is about a 35 minute bus ride to SSU. The MayPlace Hotel in the centre of Seoul is recommended. The special rate for anyone booking online directly with the hotel is around US$90 per room for two persons.
5. Conference registration will be open in mid May, US$100 for all WDA members. Please ensure your WDA membership is up to date through your country chapter before registering (e.g. Ausdance in Australia, MyDance Alliance in Malaysia etc.). There will also be facilities for payment of individual WDA membership at the conference (US$20). However, we strongly recommend that you strengthen your country's dance networks by joining your own recognised organisation.