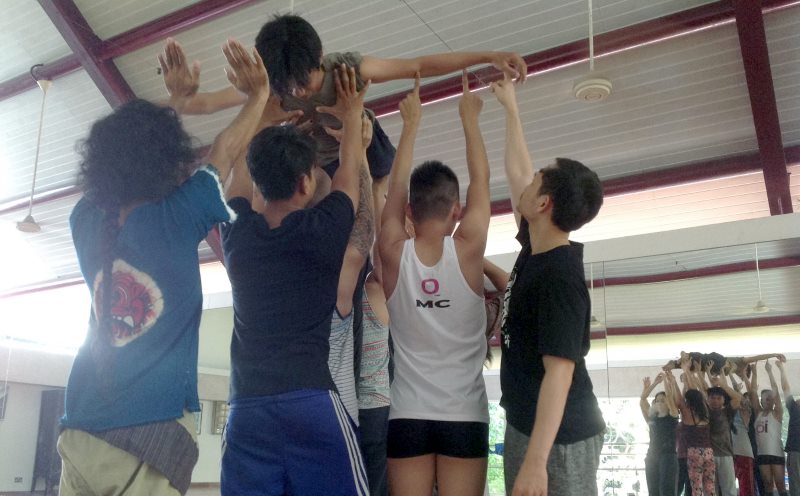 The Southeast Asian Choreolab 2016 is now open for applications. We are looking for 14 emerging choreographers from the Southeast Asian region, for a 9-day choreolab facilitated by Japanese choreographer Akiko Kitamura, 28 May – 5 June 2016.
Applications close 15 February 2016.
The Choreolab aims to provide a supportive environment for participants to acquire new choreographic tools, develop regional networks with their peers, and increase their international understanding.
We are looking for emerging contemporary dance choreographers (performance artists or physical theatre creators also eligible) aged 35 or under, or who began creating professional-level work within the last five years. Citizen of and resident in an ASEAN country (Indonesia, Malaysia, the Philippines, Singapore, Thailand, Brunei, Burma/Myanmar, Cambodia, Laos, Vietnam) or Papua New Guinea or East Timor. Must be able to communicate functionally in English, and be excited to increase your knowledge base, share your practice and establish networks with your international peers.
The Choreolab provides accommodation, meals, local transportation and access to all Choreolab activities. The applicant must provide their own return airfare to Kuala Lumpur, insurance, and visa (if necessary).
For more information, see http://rimbundahan.org/southeast-asian-choreolab-2016/ or contact Bilqis Hijjas, +6017 310 3769, contact@mydancealliance.org<