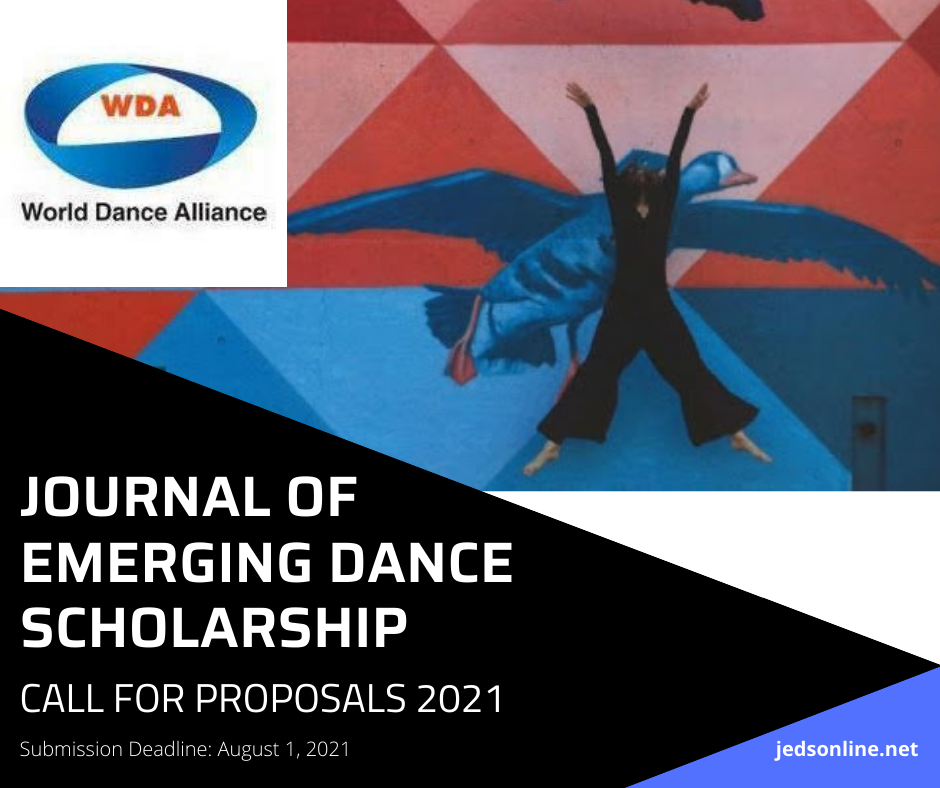 The Journal of Emerging Dance Scholarship (JEDS), an online open access publication of the World Dance Alliance (WDA). This edition is co-edited by Drs Julie Mulvihill and Ilana Morgan.

This exciting publication is for emerging authors who are within five years of having graduated or currently pursuing a graduate degree. Further, the process and relationship between editor and author is pedagogical, where an editor helps an author with reviewer feedback as well as with mentoring the expansion of thinking and writing. 

Click HERE to read the 2021 Call for Proposals
Submission Deadline August 1, 2021

JEDS is a double-blind peer review journal.
Innovative scholarship into contemporary or historical dance, research methodologies, critical choreographic analysis, ethnographic studies, pedagogical practices, or other topics which open insights into the field of dance studies are encouraged.
Length can be variable but generally 6,000-8,000 words.
Images, video, and other kinds of performing visual texts are welcome.